Enchanting finish!
Posted on 2011.06.26 at 14:24
Location:
Home
Mood:
bored
Music: "Always" ~ Panic! At the Disco
I made these for James' cousin's daughter. She's five years old and probably would have preferred some toys, but she certainly got plenty of those at her party yesterday! At least this is something she can love forever. I think I'll need to make them for myself next. :D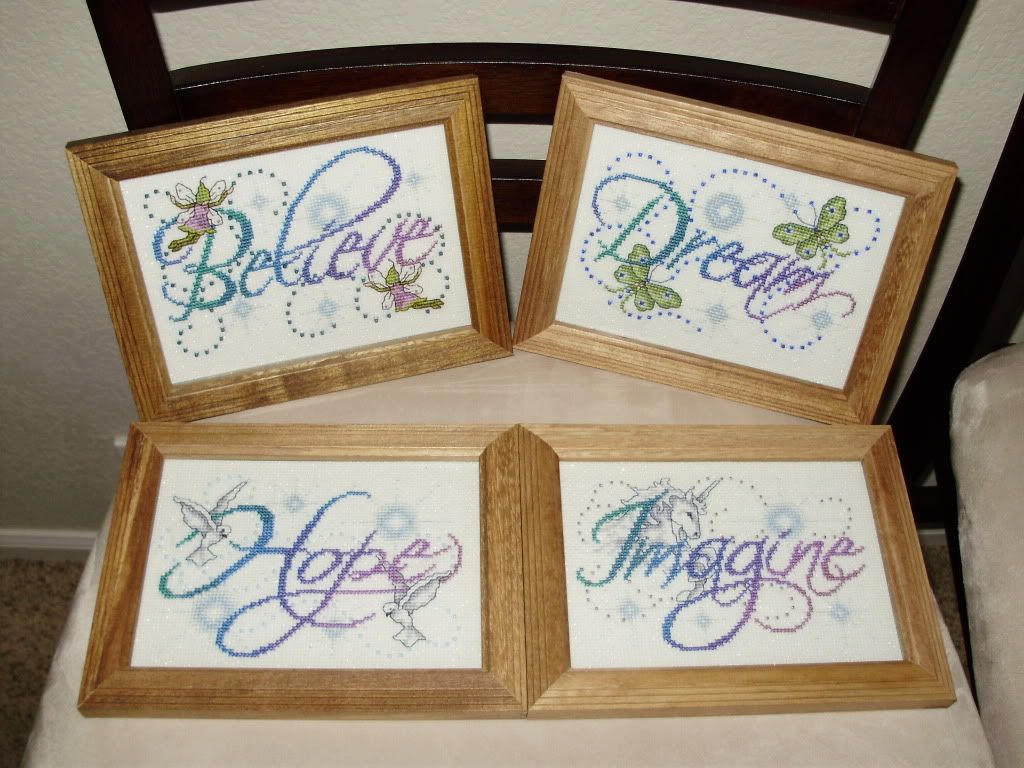 I'm particularly glad that I could use up some beads in my stash rather than buying those requested in the book. I hate buying 500 beads and only using 10 on a project. I think I'll substitute beads wherever I can from now on!
Update:
Just heard from her mother that she was bugging her parents to hang these on her bedroom wall right away. That just made my Monday!
Also posted to
cross_stitch
.